About us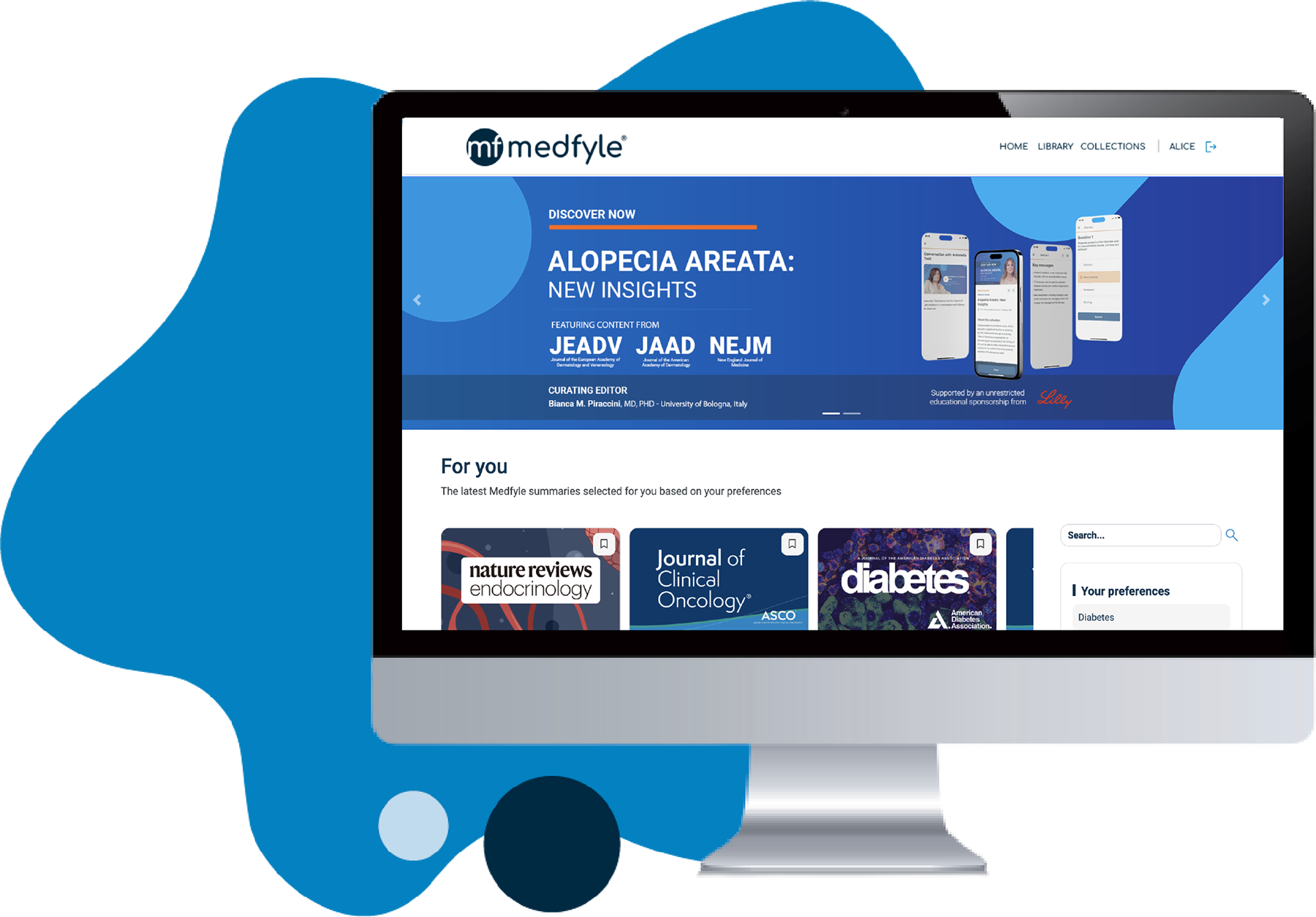 Who We Are
MedfyleTM is a registered trademark of GlobalPort (International) Limited, Infomedica's parent company. Together, Infomedica and GlobalPort specialize in the development and delivery of high-quality, enduring medical education solutions for physicians and healthcare professionals.
Infomedica has proudly developed and delivered many successful independent medical education programs in collaboration with medical specialty societies in the United States and in Europe. We are pleased to provide a new innovative tool for the worldwide community of healthcare professionals caring for patients. MedfyleTM
What is Medfyle?
Medfyle is a bespoke solution that delivers key information in a simple, at-a-glance format. It is designed to support healthcare professionals and help experts to stay up-to-date in their field. Medfyle lets you review cutting-edge data from high-quality medical journals and conferences when it suits you – fitting easily into today's hectic schedules. Each Medfyle summarises a recent article or conference content in a simple, digestible form – with the option to learn more by downloading the original article or other key content for further reading or study. Medfyle is free to use and available in both a desktop and mobile form, so you can keep up with medical education on the go. Sign up here today.
How Medfyle works
There are two ways of accessing Medfyle: through the desktop site and via a dedicated app. Available for both Android and iOS from the Play Store and App Store respectively as a free download, it is a simple system to use.
Once installed, the app takes users to a registration screen, where each user can then choose their precise areas of interest and thus personalize their notifications specific to their needs. For those that prefer the desktop solution, they can register at www.medfyle.com and complete the same process there. Medfyle alerts will then be sent directly to their registered email address.
Sponsors
If you are interested in supporting this global resource for healthcare professionals, please visit this page.