Curated content to fit your interests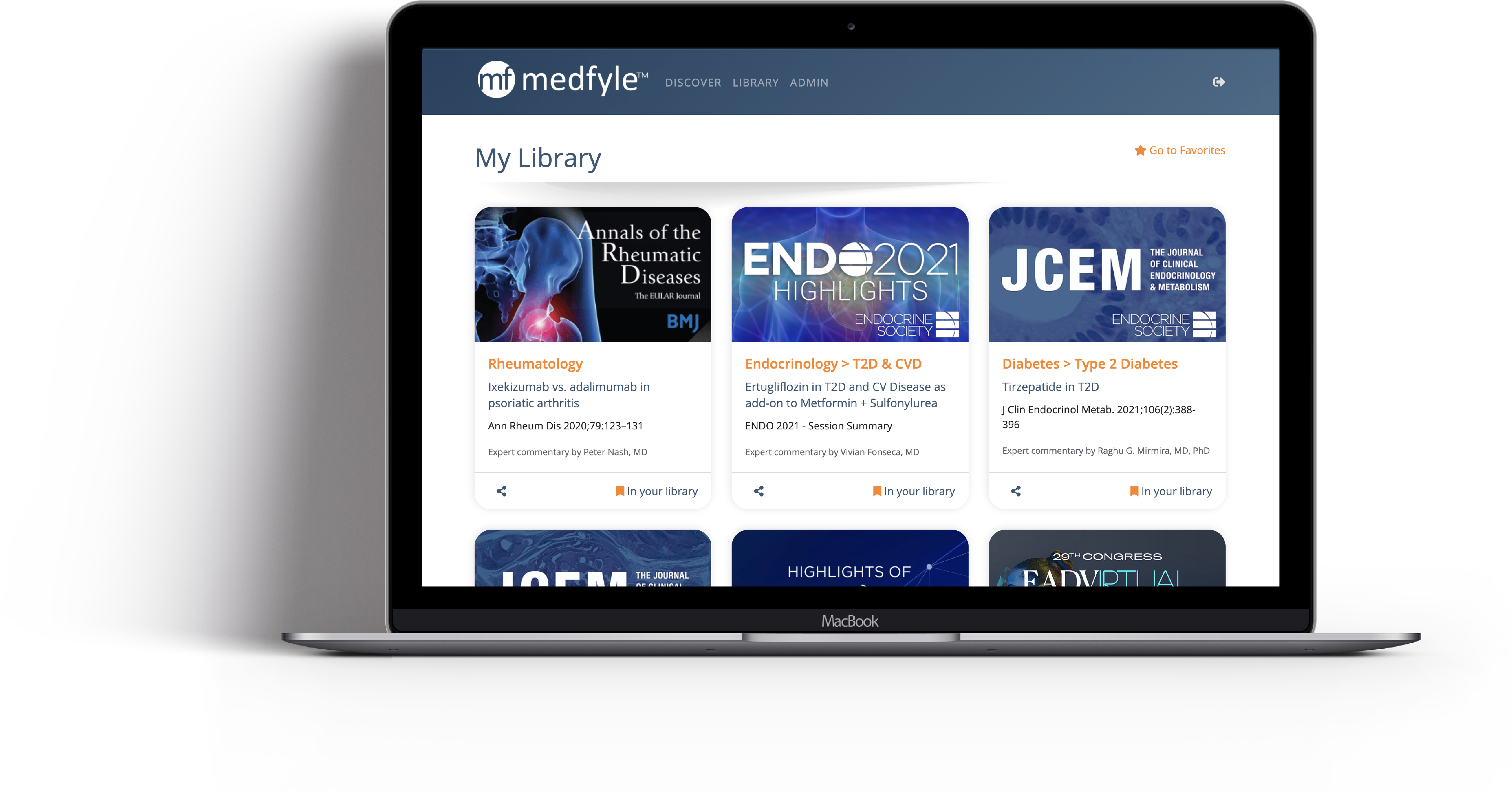 Medfyle is designed to cater for the needs of physicians and healthcare professionals, including rheumatologists, diabetologists, dermatologists, researchers, fellows/trainees, and any professional with an interest in rheumatic diseases.
In particular, the ability for Medfyle to deliver content focused on a particular field of interest, specialty or sub-specialty, is a key appeal, and a unique aspect for any healthcare professional undertaking specialty work.
How Medfyle works
There are two ways of accessing Medfyle: through the desktop site and via a dedicated app. Available for both Android and iOS from the Play Store and App Store respectively as a free download, it is a simple system to use.
Once installed, the app takes users to a registration screen, where each user can then choose their precise areas of interest and thus personalize their notifications specific to their needs. For those that prefer the desktop solution, they can register at www.medfyle.com and complete the same process there. Medfyle alerts will then be sent directly to their registered email address.
Sponsors
If you are interested in supporting this global resource for healthcare professionals, please contact our team.